What two billionaires can teach us about real estate investing
(Hint: follow the money)
Today on the Compound Scoop, we examine the real estate proclivities of two "masters of the universe," Lloyd Blankfein and Ken Griffin. These guys collect trophy properties in the world's best cities the same way that regular people collect baseball cards.
Meet the billionaires.

Lloyd Blankfein, left. Ken Griffin, right. (There's clearly a correlation between talking with your hands and your likelihood of becoming a billionaire.)
Lloyd Blankfein (pictured on left)
Claim to fame: Chairman of Goldman Sachs, where he was previously CEO for 12 years
Net worth: $1.0 billion
Age: 65
Alma Mater: Harvard
Fun Fact: Named Most Outrageous CEO of 2009 by Forbes, this benevolent banker once told The Times he was "doing God's work."
Personal Real Estate Holdings: New York City, Miami, The Hamptons (x2)
Lloyd Blankfein lives in one of the most iconic addresses in New York City—15 Central Park West. Blankfein paid $25.7 million (in cash) for his corner duplex in 2006. His neighbors there have included Denzel Washington, Sting, Spanx-founder Sara Blakely, Nascar legend Jeff Gordon, Alex Rodriguez, Robert De Niro, Kelsey Grammer, Mark Wahlberg, sportscaster Bob Kostas, former Citigroup CEO Sandy Weill, hedge fund titans Daniel Loeb and Dan Och, and former Barclays Bank CEO Bob Diamond.
Everything about this building is extra—its facade is covered in limestone, it has a lap pool, a private restaurant, and a health club with massage rooms and a yoga studio.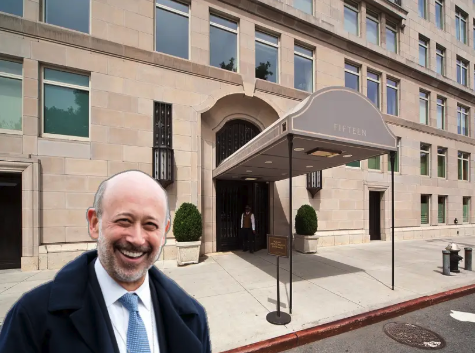 There's that billion dollar smile. (Photo credit: CORE Group NYC).
Ken Griffin (pictured at right)
Claim to fame: CEO and founder of Citadel, a $32 billion hedge fund
Net worth: $13.1 billion
Age: 51
Alma Mater: Harvard
Fun Fact: He convinced Harvard's administration to let him install a satellite dish on his dorm in order to receive real-time market data.
Personal Real Estate Holdings: New York City, Miami, London, Palm Beach, and Chicago.
Over the past few years, Ken Griffin has indulged in a real estate shopping spree that has broken records in nearly every city where he's made a purchase. In 2017, he bought the top four floors in No. 9 Walton, a condominium building in Chicago's Gold Coast, for $58.75 million. In 2019, Griffin purchased a $122 million mansion in London near Buckingham Palace, and a $99 million home in Palm Beach (to complement his existing Palm Beach properties). As if that weren't enough, he also holds the record for paying the highest price ever paid for a home in the United States: $238 million, which is what he paid for a penthouse at Vornado's 220 Central Park South in Manhattan.
Griffin's Chicago Residence: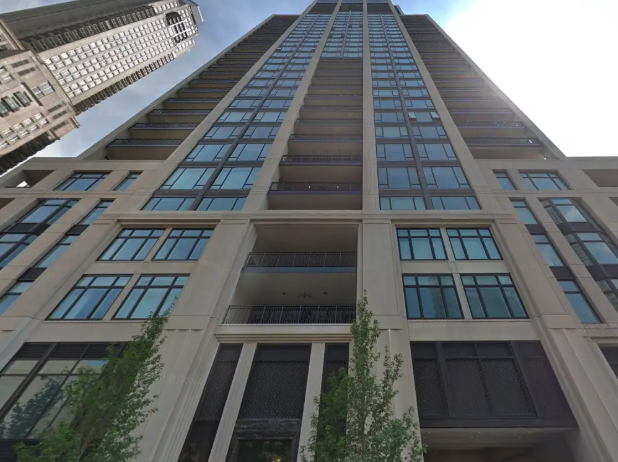 Griffin is more used to a top-down view from his Chicago penthouse. Photo credit: Google maps.
Griffin's London Residence: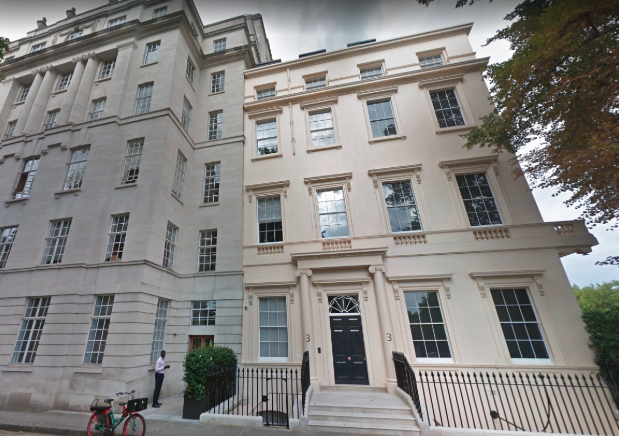 A home fit for royalty—rest assured the interior matches the opulence of the exterior. Photo credit: Chicago Tribune.
Griffin's Palm Beach Residence: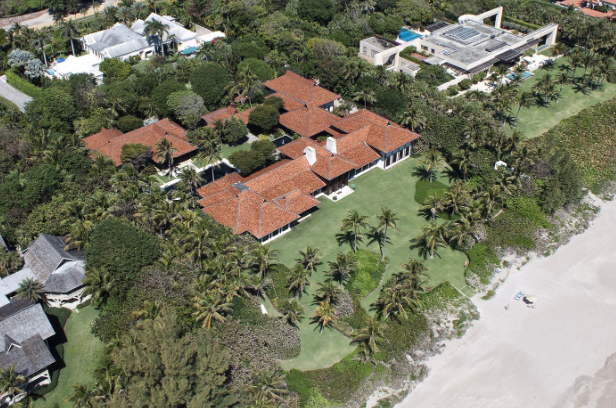 Is it a hotel? Is it a golf resort? Is it a high-end wellness retreat for celebrities? No, it's just Ken Griffin's Palm Beach compound. Photo credit: Brian Lee/Woolly Mammoth Photography.
Griffin's Manhattan Residence: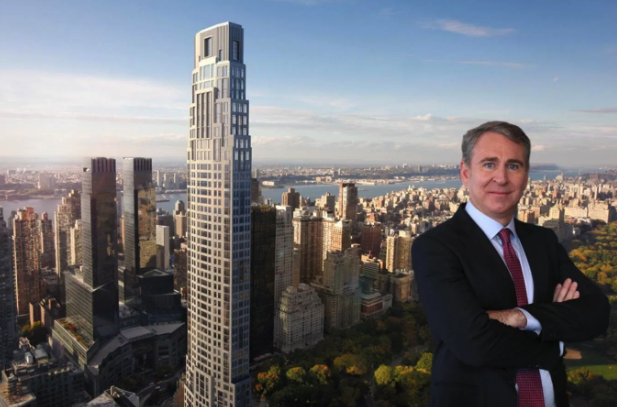 The most expensive private residence in the United States, Ken Griffin's NYC penthouse. Photo credit: Dirt.com.
So what can we learn from these two insanely rich dudes?
Lesson 1: Location, location, location. (Buy in cities.)
All of their properties are, for the most part, in prime locations in major cities around the world. These men have millions of choices. They can buy real estate absolutely anywhere, but they choose to buy in cities. Cities are the center of job growth and culture.
Lesson 2: Follow the money.
Neither Blankfein nor Griffin have been buying pioneering locations. Rather, they have made their purchases where other wealthy people already own. For example, both Blankfein and Griffin have bought condos at the legendary Faena House in Miami.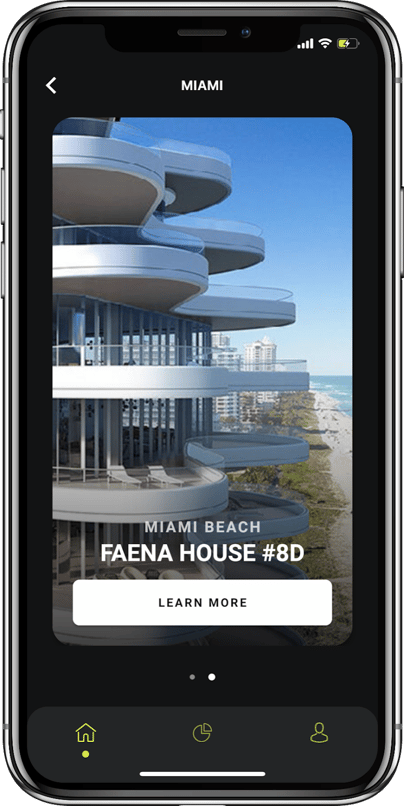 In summary, here's what you need to know: If you can't beat 'em, join 'em!
You can buy a piece of an apartment on the very same floor as Blankfein's unit in Faena House in Miami.
So what do you say? You, Lloyd, and Ken—you're practically Three's Company.
Invest like a billionaire today. Get started with as little as $48.