How your favorite Super Bowl MVPs do real estate
Two teams will face off during Super Bowl LIV this weekend in Miami. One team will leave with glory, bragging rights, and new man-jewelry in the form of a Super Bowl championship ring. The other will be sent packing with nothing but broken dreams and thoughts of "what could have been."
One thing remains constant for both teams, though. Each player will return to his respective home. So, instead of placing bets and projecting which team will win this Sunday, let's evaluate what we can judge with certainty, now---who holds the title of most enviable real estate.
In the spirit of fairness, and in our attempt to maintain the utmost form of sportsmanship, we've flipped a coin at the Compound HQ to decide who's up first. One player from each team has been chosen to represent the Chiefs and the 49ers---there's not enough real estate in this email (pun intended) to cover each franchise's entire portfolio of mansions.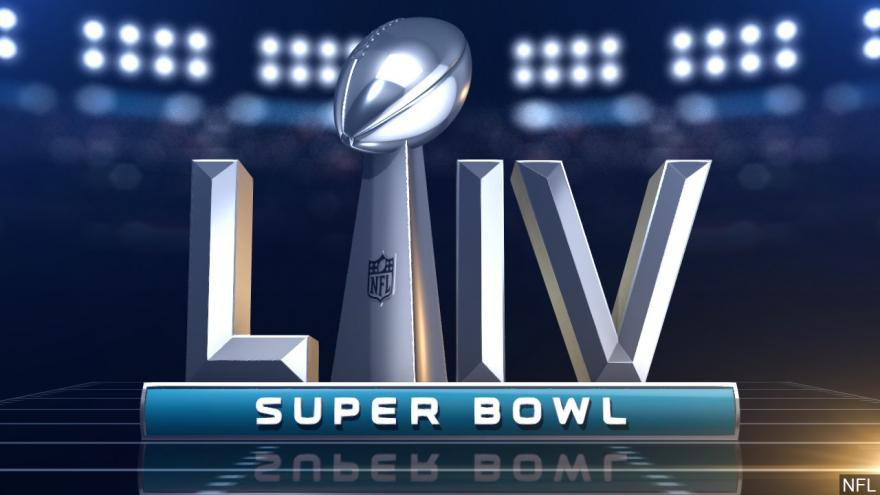 Kansas City Chiefs
QB Patrick Mahomes is certainly all in on Kansas City, making it his home for the long haul. Located in Kansas City's high end Mission Hills Country Club, his home is over 3,000 square feet and worth just shy of $2 million. The house has three bedrooms, three bathrooms, a swimming pool, hot tub, massive kitchen, master suite, and a yard big enough for his two dogs, Steel and Silver.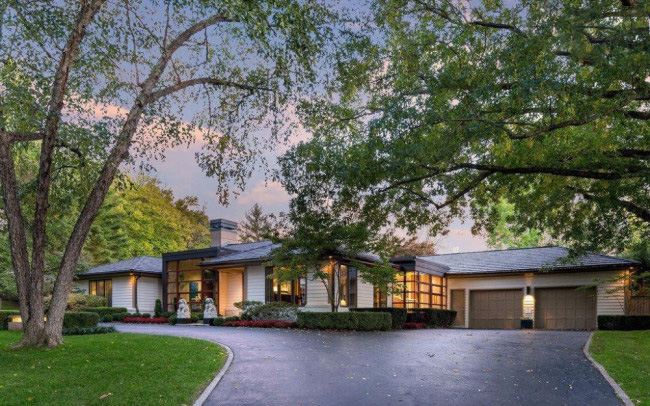 Mahomes' home. (Photo credit: Trulia).
Most importantly, though, is Mahomes' shoe shrine. Yes, he has his own shoe room with wall-to-wall storage for his collection of about 180 pairs of kicks. But, storage isn't the only crucial feature in this sneaker haven: Mahomes commands control of the room by saying "Hey Google, it's showtime," which prompts his Google assistant to turn on the lights while playing the sound of a crowd cheering. Bra. Vo. Yeah, we're only mildly jealous that his shoes have more room to run in their closet than we do in our NYC apartments.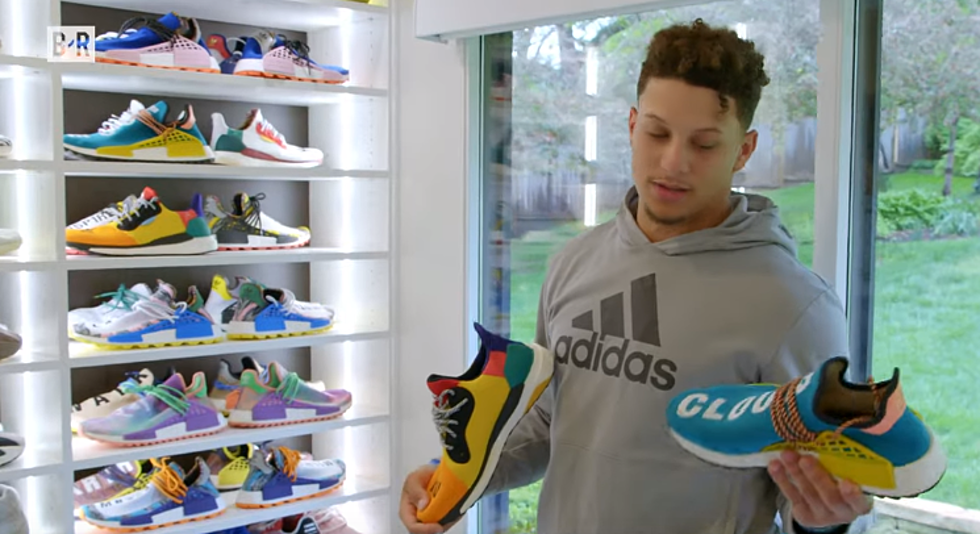 A shoe closet even Carrie Bradshaw would envy.
San Francisco 49ers
Nick Bosa, arguably the best rookie defender this year in the NFL, bought a luxury condo on Fort Lauderdale Beach this past summer. As a Fort Lauderdale native, Bosa returned to his roots, and purchased a $1.24 million unit in a boutique condo development.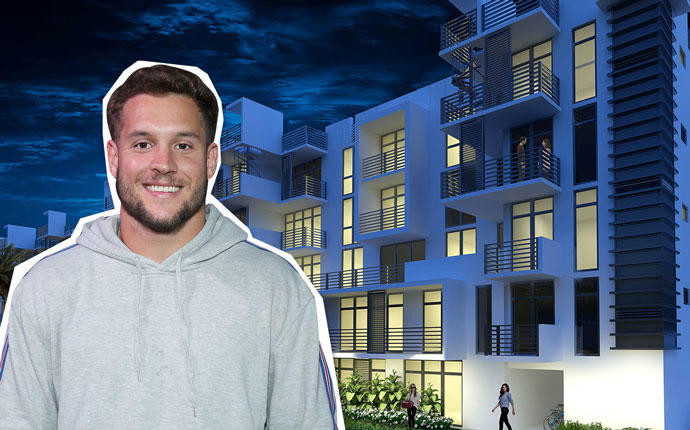 Nick Bosa and a rendering of 30 Thirty North Ocean (Photo credit: The Real Deal / Getty Images).
Bosa's condo at Thirty North Ocean is 2,500 square feet of both indoor and outdoor space with a private elevator. The property is replete with ocean views, large open terraces with summer kitchens, a clubhouse and beach club membership, among other upscale amenities. Guess Bosa will feel right at home this Sunday in his South Florida backyard.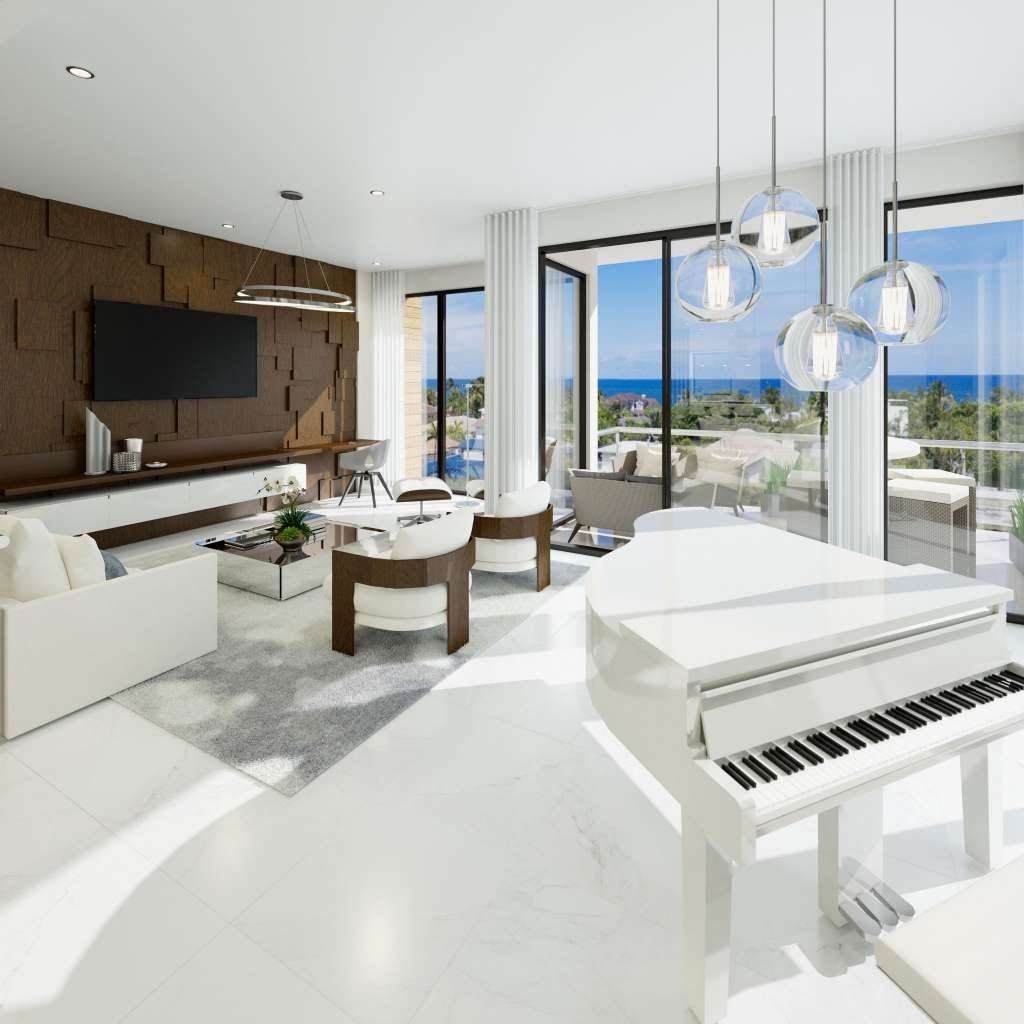 A 3D-rendering of a 30 Thirty North Ocean unit. (Photo credit: Valerie Zucker/Zucker + Lewis Media Group).
The Winner
It's tough to say who the real estate titleholder is here. It's about as tight as this year's Super Bowl spread. Each property has its own merits, and when we think about real estate, we love diversity. However, no one likes a tie, and Mahomes' shoe closet has us drooling, so we've got to hand it to him.
Honorable Mention
We're not in the business of real estate shaming, but 49ers QB Jimmy Garoppolo deserves an honorable mention here. Garoppolo agreed to a record 5-year $137.5 million contract in 2018, which, at the time, was the biggest deal in NFL history on an average-per-year basis. He's a stand up guy---one of the first things he did with his hefty earnings was help out his three brothers and his parents by "setting them right," he said. He also fancies himself as a saver. "The financial stuff is definitely not my strong suit. So I definitely had to get some people to help with that," he once told FOX business. However, he does have a thing for high-end cars, and is a proud owner of a Maserati Quattro Porte. His real estate, on the other hand, is more understated. He has a modest abode in his hometown of Arlington Heights, Illinois. Maybe Jimmy doesn't know that now, with Compound, you can easily collect real estate like you can cars. So if you see him, tell him.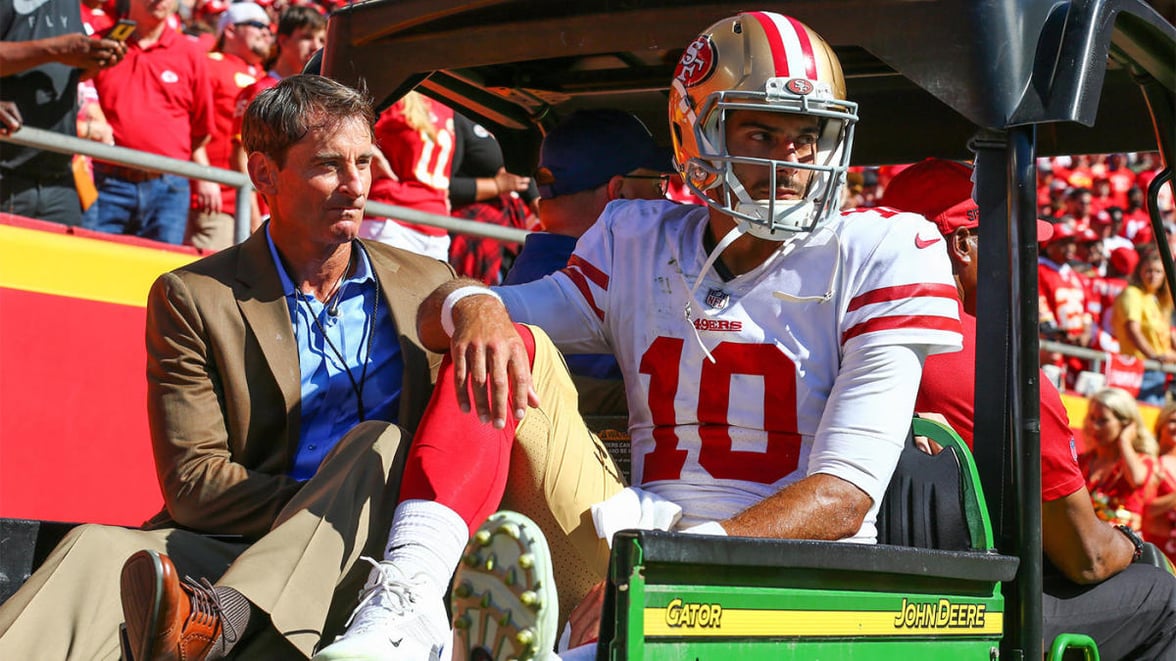 Despite who wins this Sunday, it goes without saying that the real winner is Miami. And now, there's a way for you to get in on Miami too, even though you'll be watching the game from afar.
Compound's app lets you buy shares in condos in the world's best cities, and our two Miami properties are heating up.