You may have seen him recently hosting Saturday Night Live! alongside musical guest Lizzo, but we love some of his older material, too.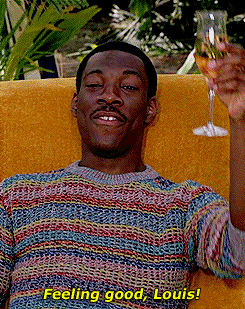 What better sign of our current times than the sentiment echoed in 1983's Trading Places?  That's the classic movie where Eddie Murphy gets the Cinderella treatment and transforms from homeless to successful, sophisticated investor. At Compound, we can do something similar.
There's a lot to love about Murphy, even more reasons than he has children. (And he has ten!)
Supporting 10 children (and almost as many baby mamas) requires passive income and then some. It's no wonder Eddie Murphy has come out of retirement.
He's also made some really interesting real estate decisions along his meteoric career trajectory. Sadly, he has not purchased any real estate in Zamunda, at least not that we can find on the internet.
Here are some of his more interesting real estate purchases:
1980 - 1984: New York City (the Saturday Night Live! years)
When Murphy landed his regular spot on Saturday Night Live! one of the first things he did was buy an apartment in Manhattan. He spent $300,000 on an 800 square foot studio apartment in a co-op building on the lower east side. It was a studio apartment which means it was a large room with a bathroom. In 1991, he sold the apartment for $1.5 million.

In 1985, Murphy moved to the tiny New Jersey suburb of Englewood where he bought "Bubble Hill" for $3.5 million. The 25,000 square foot, bona fide mansion on 5.4 acres has 7 bedrooms, 13 bathrooms, a 5-car garage, a movie theater, and indoor and outdoor pools.
1985 - 2012: Bubble Hill, New Jersey
In 2004, he listed the house for sale for $30 million, but 8 years later, Alicia Keys and her husband Swizz Beatz paid $12 million. Not quite what he had hoped for, but still a pretty generous return on investment.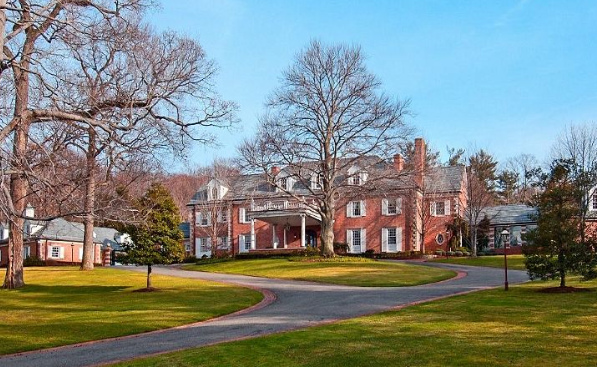 In 1988, Murphy bought Cher's 6-bedroom, 6-bathroom estate in Beverly Hills. He sold it 7 years later for $6.4 million. The property which has since been renovated and combined with several nearby parcels and estates was listed for $85 million in 2016 and was most recently listed for $48 million.
1988 - 1995: Benedict Canyon Drive, Beverly Hills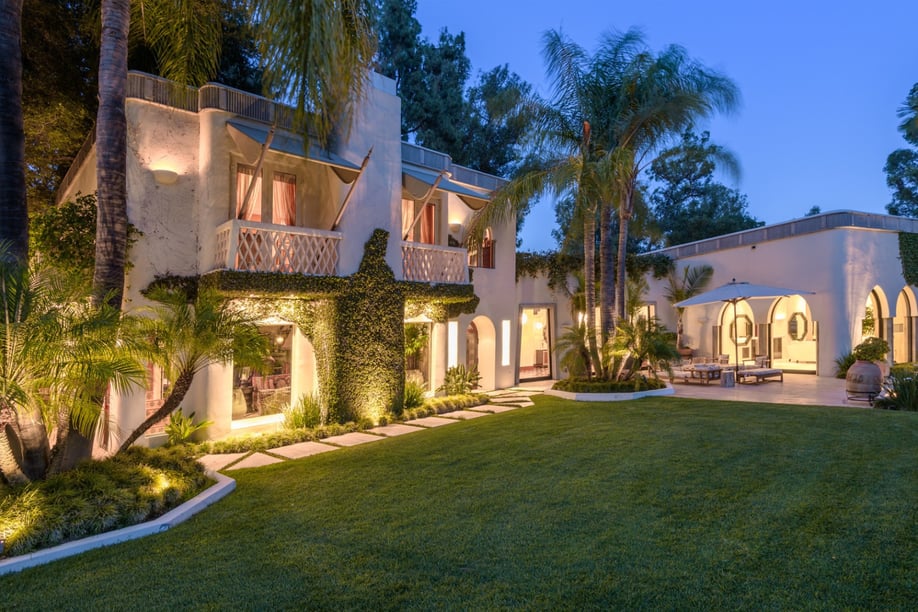 2001 - Present
In 2001, Murphy paid $10 million for an extravagant 18,000 square foot mansion in Hollywood Hills and then spent a reported $20 million renovating it. He's still hanging on to this gigantic beauty because, well, buy and hold, especially in Los Angeles (a market where home prices have increased 83% over the past decade, according to Zillow) is a sound strategy.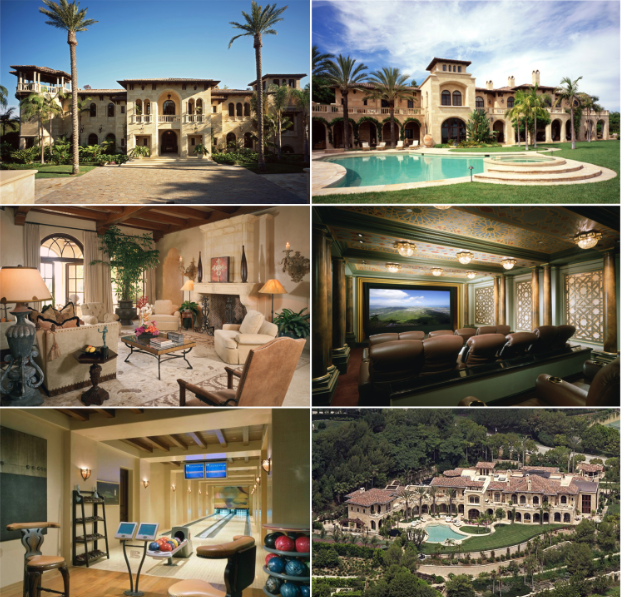 Yes, it's fun to drool over celebrity real estate. But, you know what else is pretty fun?  Buying your own!
Compound is a way to buy residential real estate in the world's best cities for a fraction of the traditional price tag.