You love tiny homes, but how do you feel about (extra) tiny apartments?
Manhattan is a tight market—literally and figuratively. About 70,800 people live in each square mile of Manhattan and apartment vacancy is a mere 1.73%. The average apartment rents for more than $4,400 per month.1 As a result, both landlords and tenants have resorted to some very unorthodox ways of creating more with less.
Here are some of the best examples:
Tiny Apartments
Though micro-apartments are technically illegal under the city's zoning requiring dwellings to have an area of at least 400 square feet, this hasn't stopped some:
This 350 square-foot SoHo penthouse is on the market for $645,000.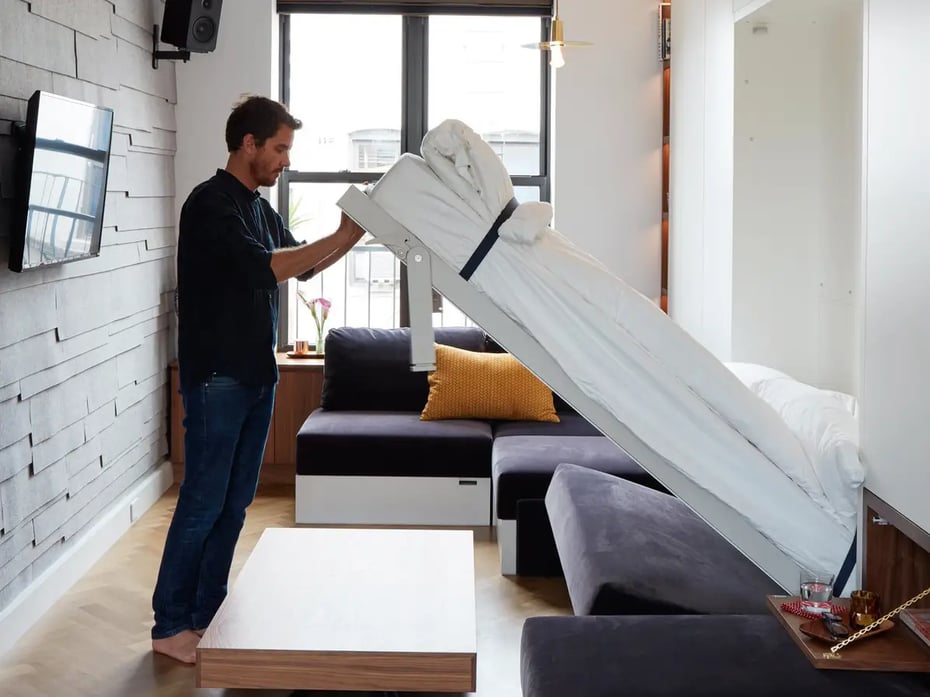 Photo credit: Corcoran, Christopher Testani.
This 68-square-foot "apartment" on the Upper West Side rents for $950 a month.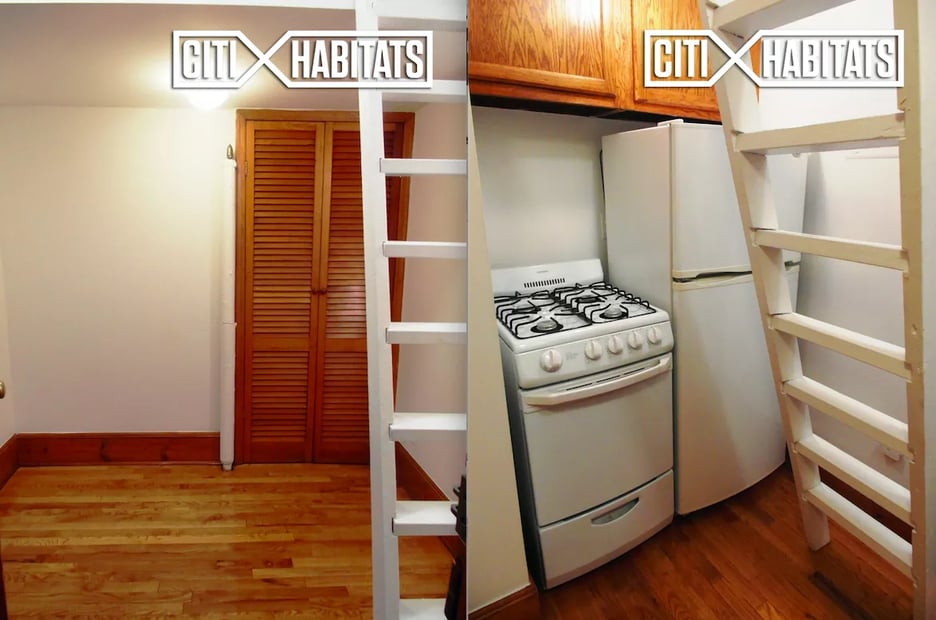 Photo credit: Curbed.
This 200-square-foot West Village nook is asking a steep $429,000, with monthly maintenance coming in at $624.
This tiny Tudor city mini is 250 square feet and was listed at an asking price of $300,000.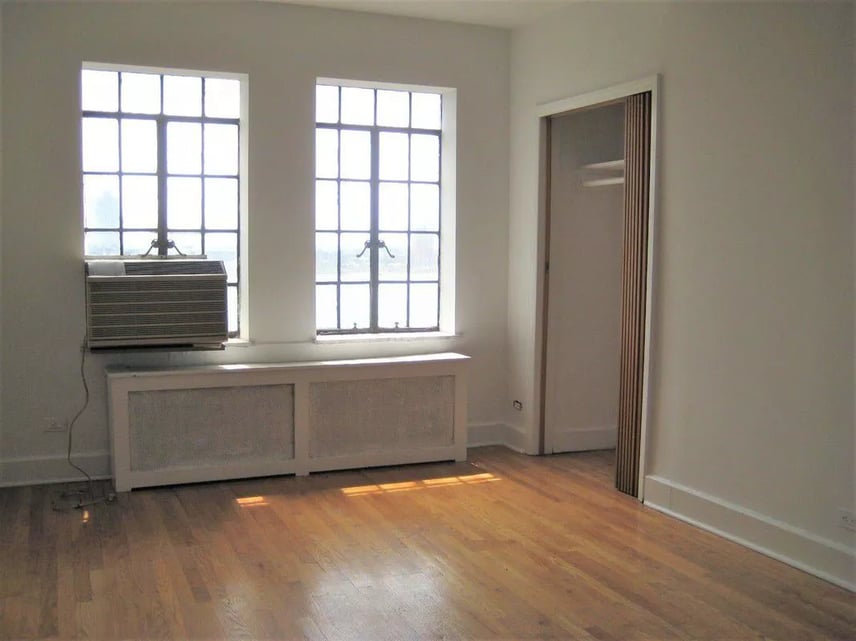 Photo credit: Curbed.
Half-height apartments
Landlords not only partition spaces with vertical walls, but they have also been known to divide floors horizontally with low ceilings. Some notable examples:
On the Lower East Side, some crafty landlords turned two individual condos into 18 individual rentable rooms by offering rooms with 4.5- to 6-foot ceilings, effectively stacking bedrooms on top of each other.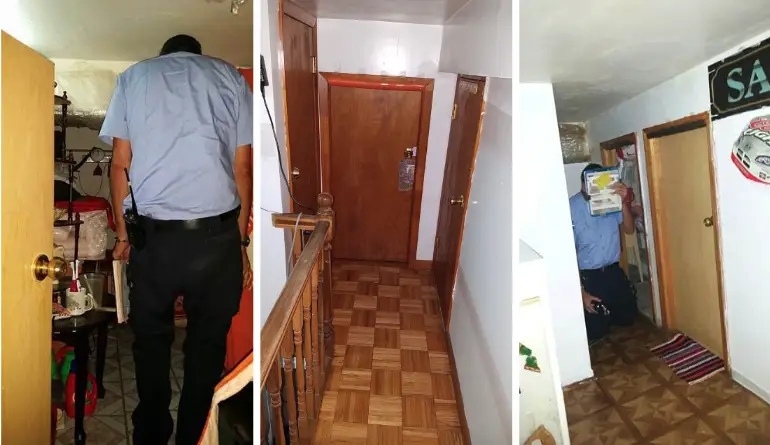 Photo credit: NYC Department of Buildings.
This condo was converted into tiny, claustrophobic homes on the Lower East Side (again). Dead giveaway: the exterior of the building shows air conditioners situated on both the upper and lower windows, hinting at split-level apartments.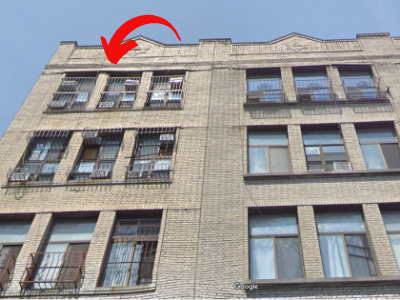 Photo credit: Google maps.
Converted Closets, Hallways, and Basements
The city estimates that there are more than 114,000 illegal basement apartments in New York City.
People have found other "creative" living solutions as well:
This guy who moved into a 6 x 5 utility closet in a three-bedroom apartment.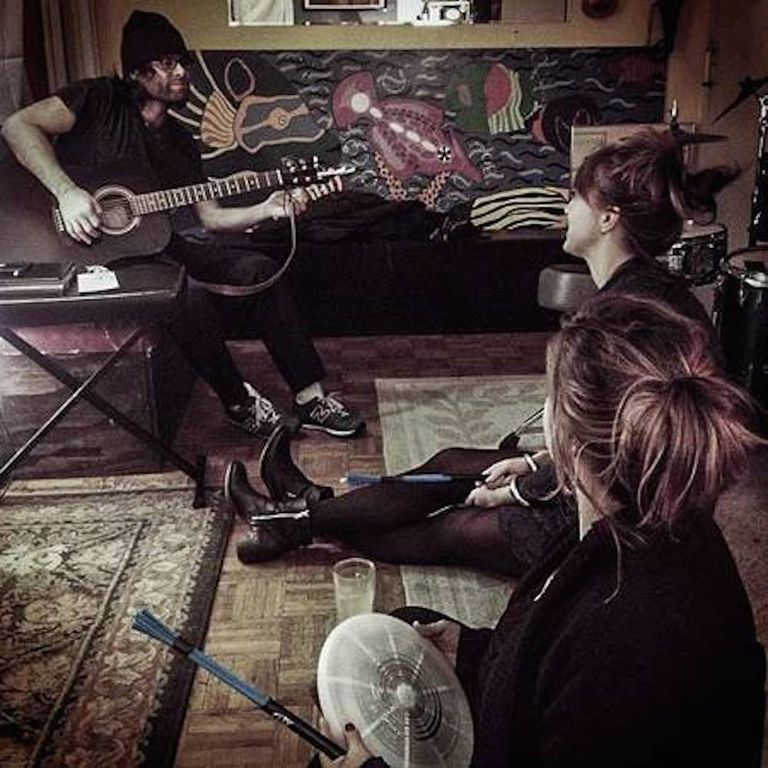 Photo credit: Craigslist.
This Manhattan "apartment" that goes for $900 a month.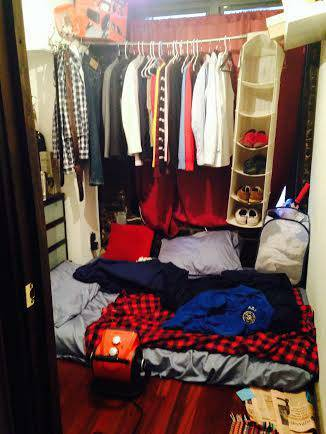 Photo credit: Tumblr.
This tight squeeze is not unique to New York. In fact, in Los Angeles, there have been stories of people living in their offices because they couldn't afford to pay their rent. In Tokyo, Japanese workers have been known to live in internet cafes because rent is too expensive.
Manhattan residential real estate is currently in the doldrums, with slow sales and prices well below the peak. Now is the time to consider investing in Manhattan residential real estate, and while micro-apartments may be illegal, micro-investing certainly isn't.