Brickell is Miami's best-kept (not so) secret.
100 million sets of eyes are about to be fixed on Miami for Super Bowl LIV, but we'll give you another reason why Miami is turning heads this season.
It's Brickell. Or, as we call it, Miami's pocket-sized version of NYC.
Brickell gives off serious New York City vibes — but with 10x better weather. In Brickell, you'll find the perfect marriage between New York-ish skyscrapers and beach-like rooftop bars, along with a place to dock your yacht. At a time when we value immediacy, proximity, and convenience, it's no wonder young professionals and international expats (from all over the world including Brazil, Argentina, Mexico, Colombia, Venezuela, Italy and Spain) are moving here in droves. Everything a person needs to live, work, and enjoy life can be found within walking distance.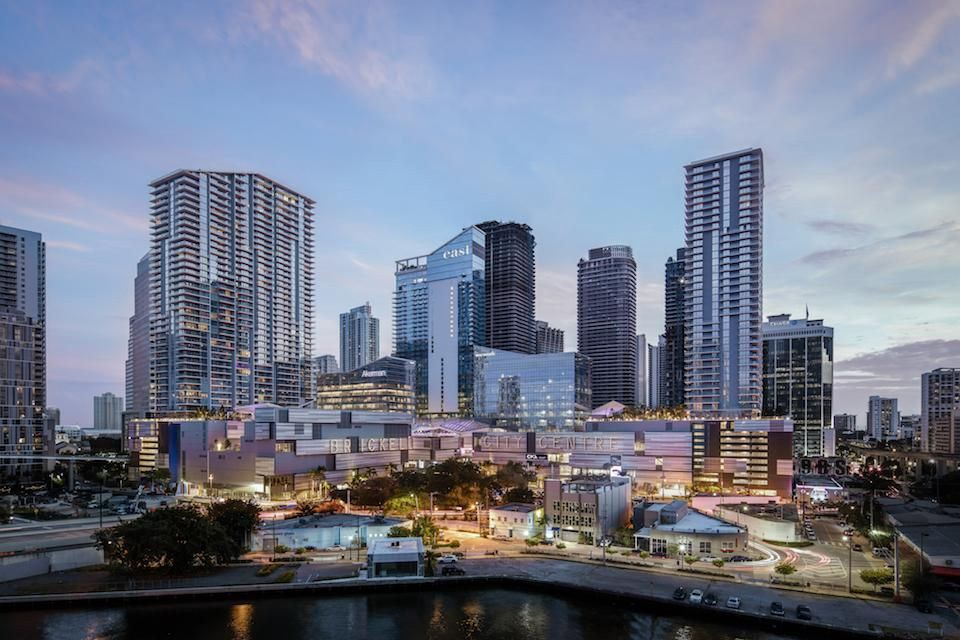 Brickell at dusk.
The Shops
Arguably, the center of Brickell is the (cleverly named) Brickell City Centre, which opened in November 2016. This enormous mixed-use development, built by Hong Kong-based Swire Properties, includes two condo towers, office buildings, the 352-room hotel East Miami, and a giant shopping center. Apple, Drybar, Intermix, MAC, Maje, Chanel, Chopard, Vilebrequen, Agent Provocateur, and Saks Fifth Avenue are just a few of the shops located there. Let's just say if you got locked inside, you'd have no trouble surviving — and dressing impeccably.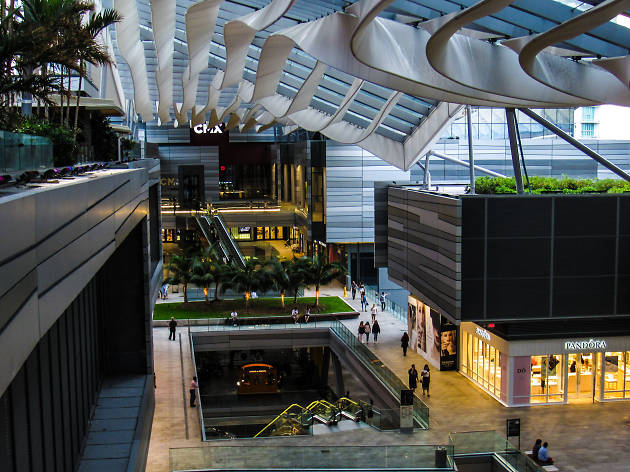 Brickell City Centre shopping center.
The Scene
The neighborhood is awash with fantastic restaurants. One example, latin cabaret, El Tucan, attracts both a local and a celebrity clientele. (For example, Karolina Kurkova celebrated her birthday there, and Will Smith has been spotted there. We'll refrain from making a "welcome to Miami" joke here, you're welcome.) Another, Komodo Miami, attracts celebs looking for authentic Asian cuisine including the likes of Ashley Benson, Lil Jon, and Kourtney and Kim Kardashian to name a few.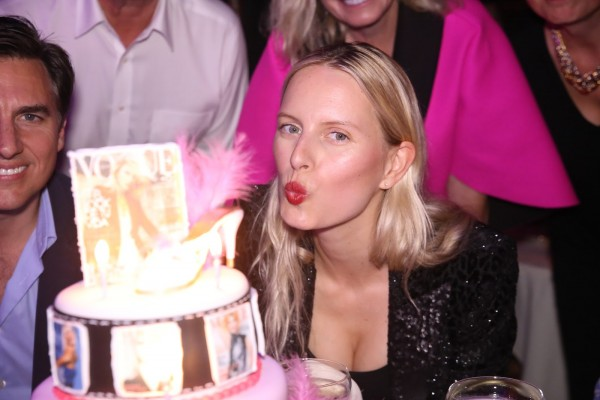 Former Victoria's Secret Angel, Karolina Kurkova, on her birthday at El Tucan.
A wise woman once said, "any great city is only as good as its best pizza." (Ok, nobody actually ever said this, but you get the gist.) Brickell locals can finally snag some of Brooklyn's best pizza in the newest outpost of the Lucali empire, called DC Pizza---another nod to New York.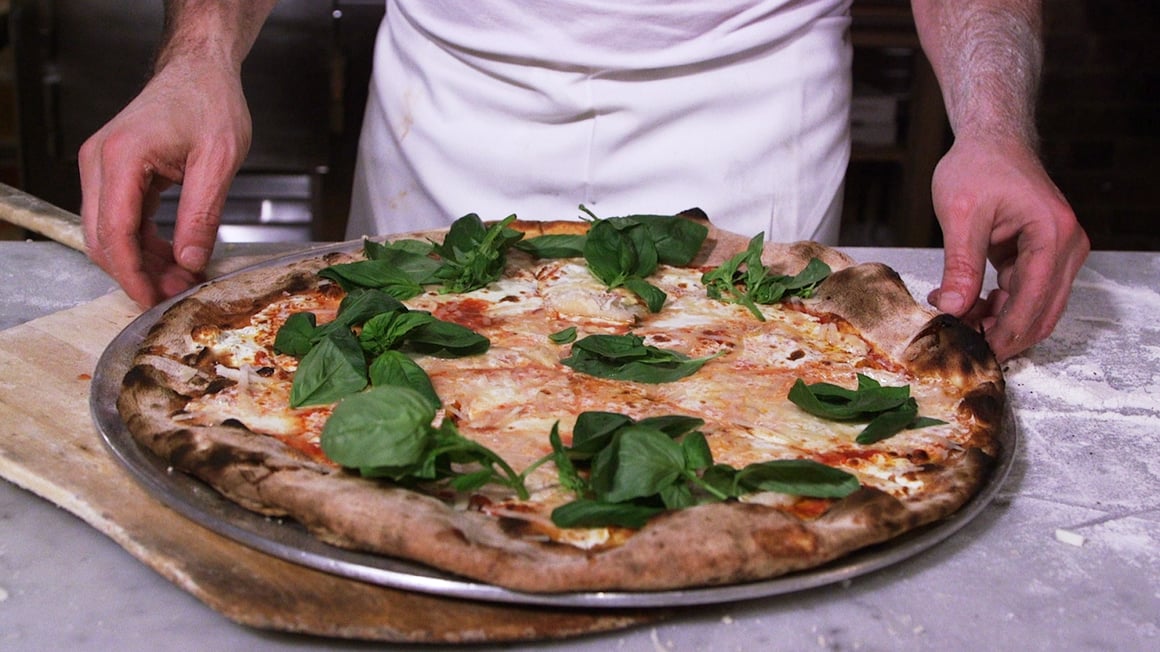 Lucali pizza, now available in Brickell.
The Art
You know you're in a hip neighborhood when you find amazing street art. A 10-story mural by Markus Linnenbrink adorns one side of the SLS hotel with his signature drip painting, and is no doubt, "instagrammable."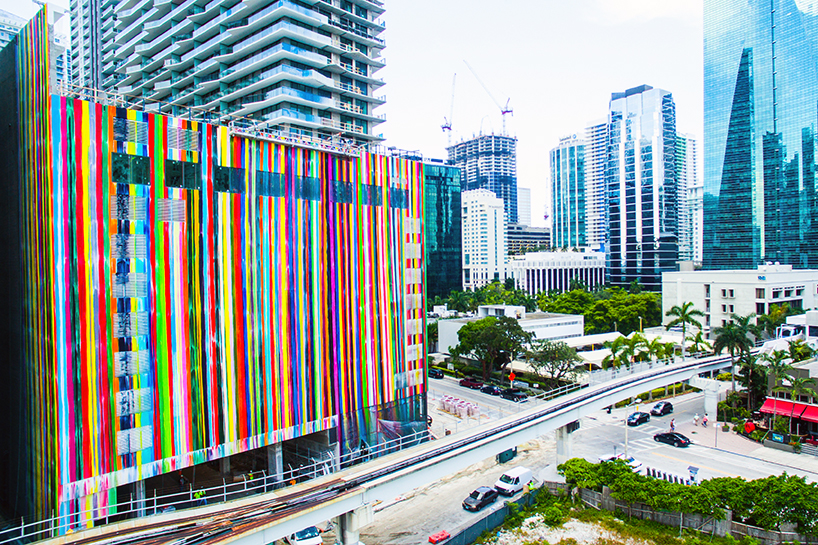 Markus Linnenbrink's mural, on the side of the SLS Hotel.
What's on tap for Brickell
Not only are we excited about Brickell today, but we're excited about what's to come.
A staple of every great neighborhood is a jaw dropping public park, and Brickell will soon get its very own. The Underline will transform the land below Miami's Metrorail into a 10-mile linear park, urban trail and living art destination, much like NYC's Highline park transformed west Chelsea.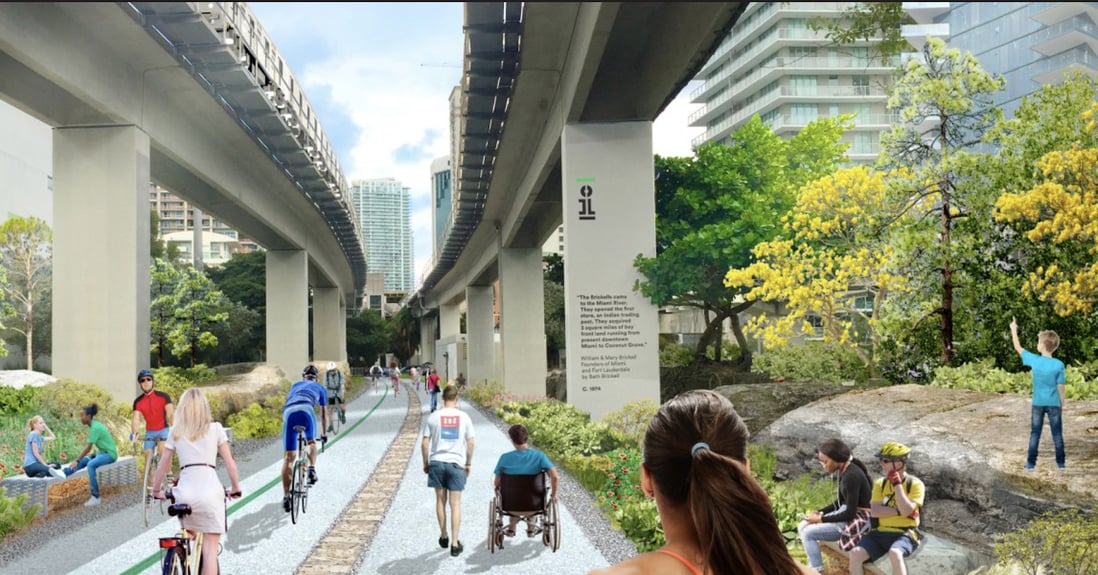 The Underline Park.
Richard Branson's Virgin hotel brand will be opening a hotel and coliving project in Brickell, set to open in 2023. They will be joined by a 252-room Citizen M hotel down the street.
But perhaps the best part of Brickell is the amazing views. A walk around the neighborhood feels like the perfect mix of big city living with open waterfront views of the river and the port of Miami against the backdrop of high-rise architectural marvels. Brickell is the kind of neighborhood that makes you feel fashionable and sophisticated just because you're smart enough to be there.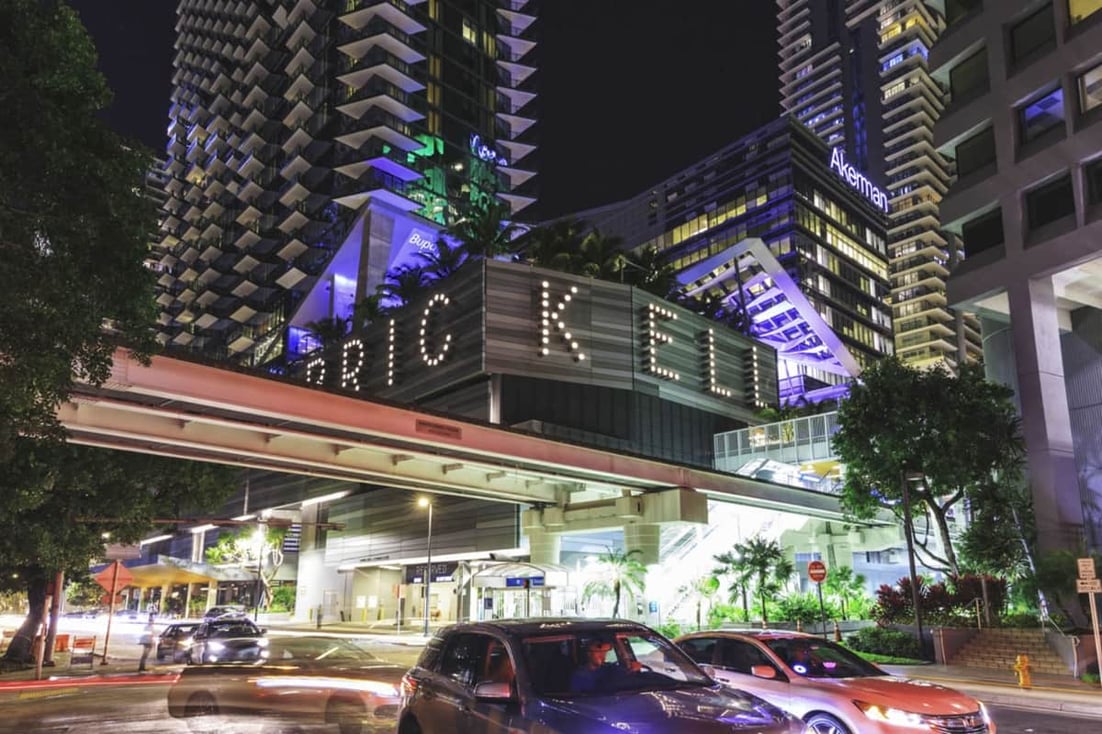 Brickell after dark.
And now, you can buy a piece of it. Compound lets you invest in residential real estate in the world's best cities, like Miami.
So when you're elbows-deep in buffalo sauce this Super Bowl, don't just impress your friends with random football facts and bits of useless information (like how over 1.3 billion wings will be consumed during the Super Bowl)...
Impress them with the fact that you own a piece of Miami, the host of Super Bowl LIV.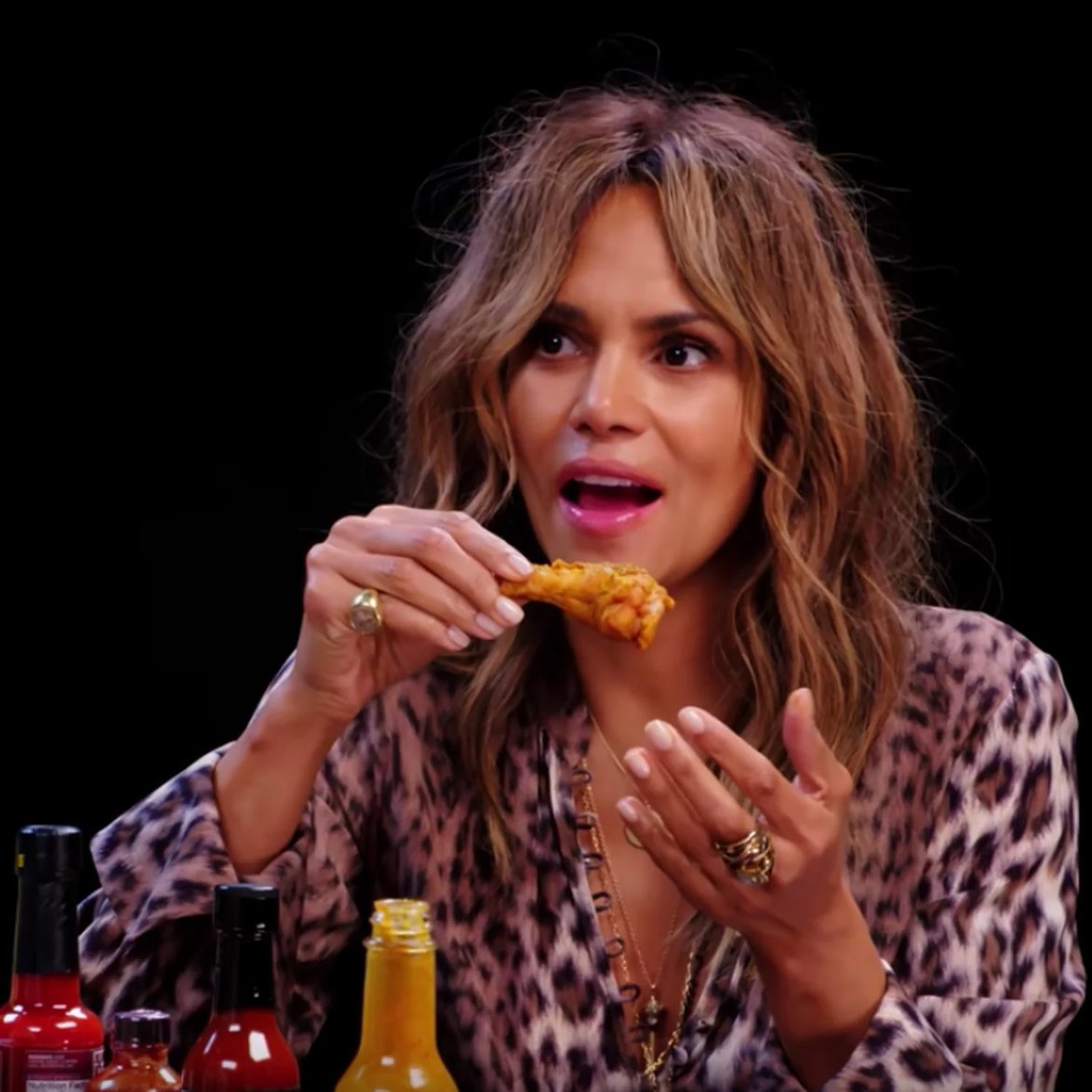 Even Halle Berry eats hot wings.